Beth found CrossFit in 2011 at the encouragement of her brother to keep fit and challenge herself. She was rather bored with her old gym routine and her brother had discovered this somewhat obscure workout regimen he was doing with friends in his garage. Luckily for Beth, CrossFit Craic had opened in her hometown of Dedham, and she decided to give it a try.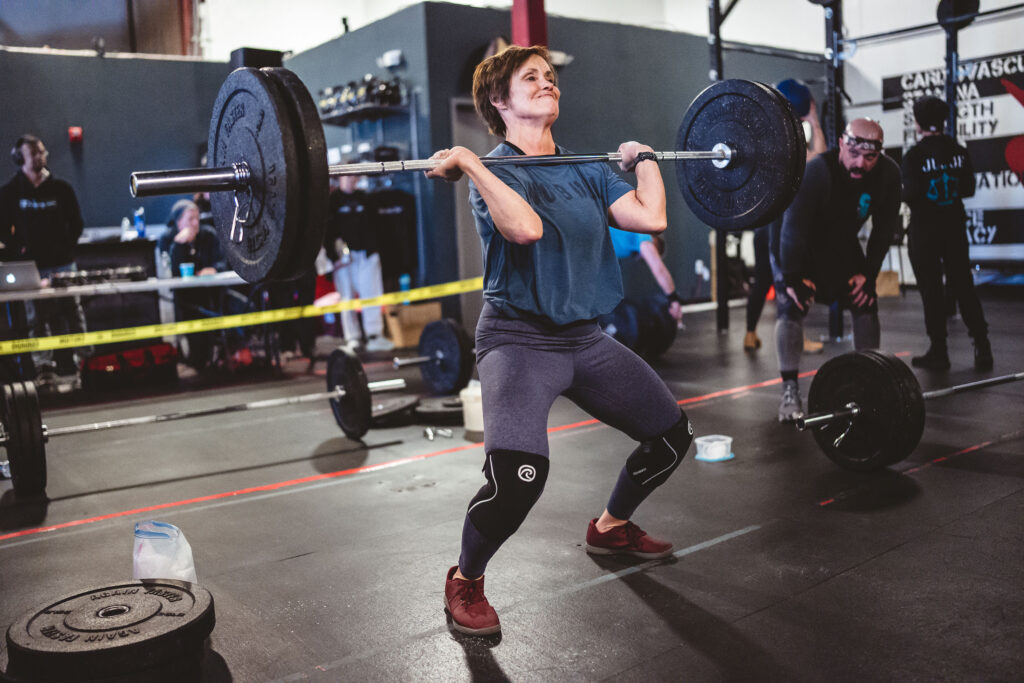 Since 2011 Beth has been doing the CrossFit OPEN to test her CrossFit skills and challenge herself. However, over the past 2 years Beth has done something many of us only dream of doing; Beth has snagged a spot in the CrossFit Quarter Finals. She is among the top 10% of women across the world in the 55-59 age category to be invited to participate. Quite an accomplishment for anyone but indeed a spectacular feat considering Beth has never considered herself athletic!
Perhaps this is Beth's secret weapon. She shows up for the community, camaraderie, and the challenge. For Beth getting into the Quarter Finals is part of the journey and while she is nervous, she is going to give it everything she has. As she put it,
"I want to embrace how hard it will be. I'm nervous because I know I won't be able to do some things [the movements] but I like to challenge myself. How do I know what I can do if I don't try?"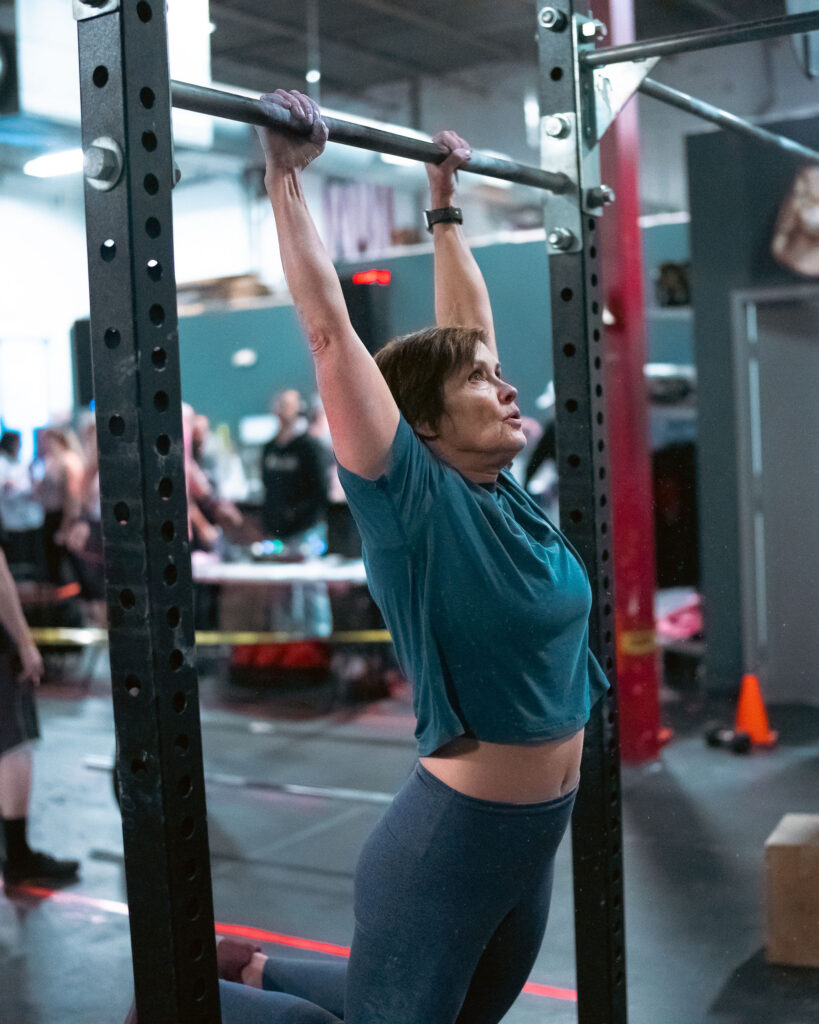 Beth isn't just out to give her physical prowess a major challenge, she also wants to have fun! She loves the community of CrossFit, and this is what keeps her coming back every day to train.
This Saturday at 9:30 am we will be here to cheer, support and do the workouts with Beth! If you are around this Saturday, please make a note in your workout calendar:
No Olympic lifting at 10 am. We will have the 8 am class.
Join the Quarter Finals workout with Beth OR come in to cheer on Beth. Warm up starts at 9:30
Have FUN!
If you are wondering some fun facts about Beth here are few:
She's a mother of 2 daughters. Julia is a nurse and a member of the CrossFit Tiot community in Norwood. Her daughter Lauren is in her last year of college and is studying English Literature. Beth is a devoted mother and wife and total badass!
Beth's favorite benchmark WOD is Nancy because she loves overhead squats. She also likes chippers and the HERO workouts MURPH and GLEN. She has a love, hate relationship with the snatch but makes herself practice it to get better.
I think we can all say that Beth is our inspiration. No matter what the workouts will be this Saturday for the master's athletes Quarter Finals, join us in supporting Beth. Let's raise the roof to help our friend and teammate in this messy, chalky, mind bending, muscle pumping sport of CrossFit we all love.
Beth does it to stay healthy, for the community, and to have fun and that got her this far. I'm excited to see her take on this challenge!