Please join me in welcoming Cassie to the Iron & Grit coaching team. You have seen Cassie here in the evenings doing private training. Cassie is an experienced bodybuilder and has been a personal trainer for the past two years. She has been active all her life, participating in sports like soccer, basketball, tennis, cheerleading, gymnastics, and track. She was influenced by her father growing up because as a Brazilian Jiu Jitsu black belt instructor he taught Cassie the value of living and leading a holistic and healthy life.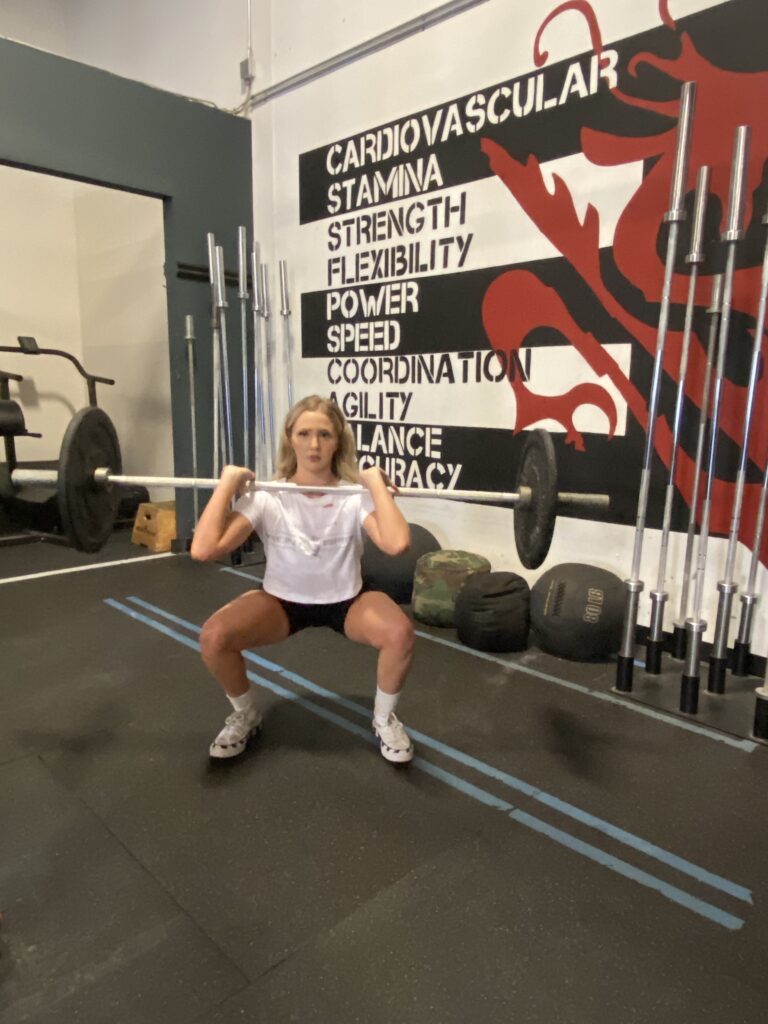 This weekend Cassie will be delving into the world of CrossFit by participating in the CrossFit Level 1 seminar. It's a fun but arduous weekend for new trainers working towards certification.
Here is a bit more about Cassie in her own words:
I took a strength and conditioning class in high school, and I really enjoyed learning about the mechanics of exercise, movement, and basic programming. This is where I first truly fell in love with fitness myself. From there I started strength-training independently and began my own fitness journey.
I've always had a passion for helping other people so I contemplated the different ways I could go about doing this and I arrived at the idea of studying to be a therapist. I was studying for a major in Psychology prior to Covid-19. Once everything was put on pause, I decided to continue with my fitness journey by continuing to stay active myself. I also began studying for my NASM CPT certification. Once I received my certification, I began training for the first time at a gym space in Wayland and knew I truly had found my calling—being able to help others with not only their physical health but also their mindset, lifestyle choices, and just overall accountability. I'm so happy and proud to say I've been helping other people through the vessel of fitness for the past two years.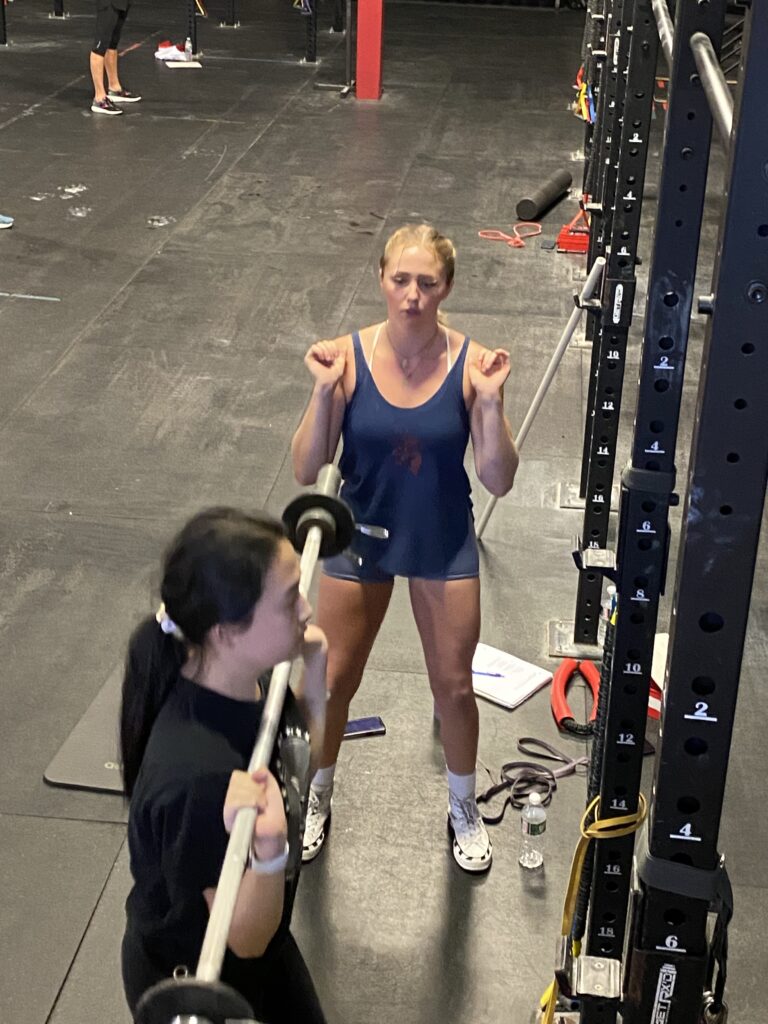 I am also pursuing my Nutrition Coach certification through NASM. I want to combine my personal training and nutrition knowledge to become a more well-rounded, knowledgeable coach for multiple facets of different lifestyles. I've also become much more aware of how large of a role nutrition plays in not only body composition, but gut health and ultimately cognitive function.
The field of fitness and training is always evolving, which allows me to learn more and expand my knowledge. I look forward to the CrossFit Level 1 seminar and then the opportunity to learn how to coach CrossFit classes!
Now just a little bit more about me…
I am a nanny for a 9-month-old baby and enjoy babysitting in my spare time!
My favorite lift currently (it's always changing) is the snatch because it's a new movement for me and I'm having fun learning the mechanics of it and practicing!
I prefer high-intensity, short bursts of cardio rather than long, steady endurance cardio.
Some of my interests and hobbies outside of the gym are cooking new recipes, baking healthy treats, swimming, golfing, tennis, painting, video editing/cinematography, fashion, reading, and writing!
My favorite book is "The Power of Now" by Eckhart Tolle.
My favorite cheat meal would be a bacon cheeseburger or any type of pasta dish (specifically chicken parmesan)!
I'm really excited to take the CrossFit Level 1 test this weekend and start my CrossFit coaching journey. I really enjoyed participating in the WESTIE GAMES and learned so much from all of you! I had always been interested in CrossFit, and my personal training background is going to help me become a great coach for you all!
Thanks for taking the time to read,
I'm looking forward to getting to know everyone better this fall!
Cassie